Beta testing at Teamleader - help us break stuff!
Ever since we started Teamleader in 2012, beta testing has been a vital part of our development process. Having users test features before their official launch has been of indisputable value in the evolution of our product, and will be even more so in the future.
This blog gives you: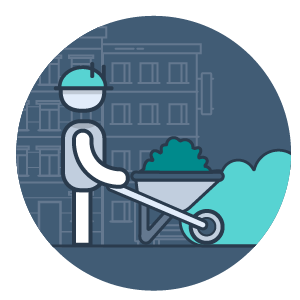 a brief explanation of what beta testing is about and why it's valuable for you as a Teamleader user

a little sneak peek into the nuts and bolts of our own Teamleader beta testing programme
Want to know the best part?
We'll let you know how you can become a beta tester too!
So, why is beta testing so vital?
Every new Teamleader feature or improvement we launch is built based upon user and data research. Long story short: we create it based on how you use Teamleader. A Teamleader beta user is someone who's the first one to play around with a new feature and spills their guts about their experience. Next, our Product and Development team uses that incredibly precious feedback to make improvements, dot the i's and cross the t's, before all our users get to benefit from it.
Our one-size-fits-all product philosophy is a key component of our beta testing strategy: we strive to offer the best customer experience, for all types of users. That means we want to organise beta tests for a diverse group of users to see how strong new features are in real life. Because who can give us more valuable feedback about our software than the people who use it - day in day out - to improve their business?
Meet our beta testing programme!
Beta testers are incredibly valuable to us as they help us out in multiple ways:
Reporting bugs or cracks in our software

Offering suggestions on how we can improve these beta features

Testing features without any prior knowledge to identify potential obstacles

Completing surveys and polls about these beta features about, for example, the intuitiveness and user-friendliness of features or obstacles so we can adapt our features and documentation accordingly



Basically, beta testing provides us with feedback on:
Your overall app experience

Usability and user experience

Potential bugs or flaws to fix

Performance of a feature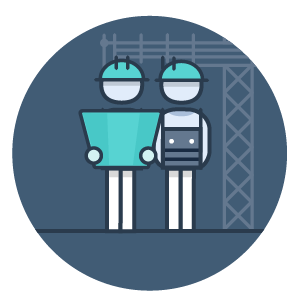 Every Teamleader user can become a beta tester. Curious to know whether beta testing would be something for you? You have a:
Good dose of curiosity

Natural interest in new technologies

Love for giving feedback

Real desire to get down into the nitty-gritty of software features
All communication for our beta testing programme is in English which is very typical in a beta testing environment to make it easy to communicate and speed things up. However, you can reply to us with your feedback in your own language. We can take it from there.
Itching to become a beta tester for Teamleader? Great! It's really easy to subscribe. Just fill in this form with your details and we'll get in touch via email.

Our beta testing process
Sign up to become a beta tester via this page.

Whenever we have a new beta test ready, we'll

reach out

to you to see how we can help each other out. (FYI: When you subscribe to the programme, that doesn't necessarily mean we have a beta test lined up at the moment).

When a new beta test is ready, we'll send you an

email with all the details

.

Once you agree to enroll in the beta test, we'll

activate the beta feature

for you. And off you go!

Next, we send

extra info on how to provide feedback

. Depending on the type of beta test, this can be via a survey, call, email or anything else.

After the beta period's over, you can

still benefit from the beta feature until the actual roll-out

.

We

gather your feedback

and use it to improve the feature.

And lastly, you get a

token of appreciation

from us to thank you for your help!