Project management for creative agencies: the essentials
In the creative industry, the pressure's always on to deliver cool projects to wow customers. It's often tough to keep a cool head and deliver successful projects from A to Z, every project at a time. That's why you need to have a few essentials in place to get from cool idea to ready-to-ship without any significant bumps along the way.

The creative industry is extremely project-driven. Oftentimes, no project is the same, and every outcome is unique. Projects or campaigns can serve multiple purposes (such as boosting brand awareness, goodwill actions, or increasing sales) and can be spread on a myriad channels (such as print, television, and online).
That's why we've rounded up the essentials of project management for creative agencies to take in mind before, during, and after a project.
1. Project planning starts in the pitching phase
The creative sector is all about pitching. Going to great lengths to present your creative idea to a prospective customer and selling it to them makes it a tough, competitive market. To make sure you've got enough projects lined up, you need to outclass competition with the best idea in town. Contrary to other industries, project planning already starts in the pitching phase. In this stage, you need to be vigilant of your time so you're not overspending - time tracking is really key here.
From a commercial perspective, it's essential to have a strong overview of all the projects in your pipeline. Which one deserves your top priority? Which project is about to close? For prospective customers, budget is a huge deal-breaker: presenting a correct quotation gives a customer a realistic estimate of all the resources that go into a project and at what cost. Once a customer decides to work with you, you can turn your words into action and make it a waterproof project right away.
2. Keep an overview of your resources at all times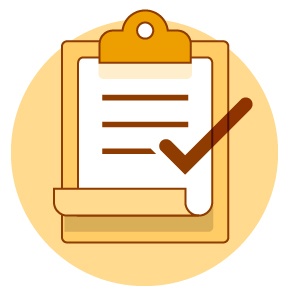 Managed to reel in a customer? Great! Now the real project planning starts. Checking all available resources can be a tough one to manage. But it shouldn't be: if you can assemble all your colleagues' agenda's, you can handpick carefully whom you want to delegate tasks to based on their workload and availability.
Make the most out of your resources: foresee enough time to plan tasks, make sure you can easily follow up on the tasks of your colleagues, and estimate how much time each task is going to take. Working with freelancers or remote colleagues is commonplace too, so ensure you can access your colleagues' work schedule at all times.
While proper planning is pivotal, the human aspect of project management shouldn't be neglected. Bert Pieters, founder at Dift, a creative, branding and experience agency, organises daily standup meeting to encourage people to talk to each other:
"Each morning at 10AM, we start with a standup meeting. We stand up for 10 minutes to go over today's work schedule. Since we've got our processes streamlined to the bone, our meetings have gotten shorter and we now only discuss the fun, creative part. With these daily meetings, we try to keep a strong human connection in our processes."
3. Don't try to put a price on creativity
A creative campaign comprises of many different deliverables: graphic design, web development, photography, and so on. You can put a fixed price on a number of these items (such as how much time goes into developing the framework of a website), but certain items are difficult to put a price tag on. For example, it's hard to foresee how much time goes into developing a new logo or an entirely new corporate identity. You can't really say, "I'll need X hours to come up with a creative idea."

To give you peace of mind and be more in control of a project, take in mind how much time you're spending on a project even though you're working with a fixed price to make sure you're not overcharging or working on the cheap. At the end of the day once a project is over it's about making a correct invoice that gives a realistic overview of resources and costs, and allows you to remain profitable as well as delivering top-notch marketing tools to your clients.
3 must-have skills of a "creative" project manager
A gifted project manager is difficult to find. In a creative setting, project managers often have to wear many hats, and juggle many responsibilities at once which usually makes it a tough balancing act. Below's a list of some essential, must-have skills of a project manager for creative agencies.
1. A helicopter view: this is by far the most important skill. You need to have a really strong overview of what needs to happen, what people are currently working on, what potential or current causes of stress are. While this might sound logical, it's often an underestimated factor: the better you can plan, the more your project will succeed. Proper planning isn't about squeezing all your to-do's into a foolproof schedule, but leaving room for delays, errors, and space to breath.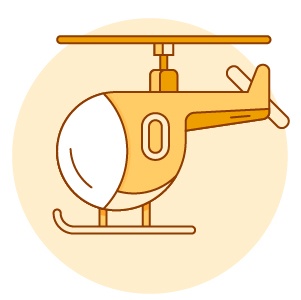 Frederik Martens, Co-owner at cross-media communication agency, Maquina, strongly believes in the power of reserving some time for unexpected events:
"I always leave some room to breath. Based on prior experience, I can often tell how many hours go into a certain task or how much time we will need to finish. But I always foresee some free space in the planning. Just leaving some essential breathing space always pays off. For example, when a client needs something to be done really urgent, we can anticipate quickly."
2. People skills: a good judge of character can get you a long way. You need to know your project team in and out. Every team member has their unique strengths, it's up to you to make the most out of their creative talents and put them to good use. When it comes to manage the relationship with your customer, you need to know how to get the right information. Asking the right questions, knowing when items are due en what kind of background information the creative team needs. In short: you need to know how to handle different types of people in different settings.
3. Flexibility: Sometimes, you need to change the entire course of your project. Things will go wrong, deadlines will move or you don't reach the desired outcome at first hand. For example, a customer informed you he wants to turn a pitch into a project, but needs some tools much sooner than previously expected. Tip: use your week schedule as your holy grail. Switch tasks around and drag and drop them in your colleagues' schedules.
How do you get from cool idea to ready-to-ship? Download our free ebook: a complete guide to great project management.