Online invoicing: how to create an online invoice easily
The yellow postcard made way for SMS and WhatsApp, the paper diary was replaced by a digital one and even Playboy Magazine is having a hard time. It is therefore logical that more and more self-employed people are opting for digital invoices. You (soon) too? We will guide you through the need-to-know-info.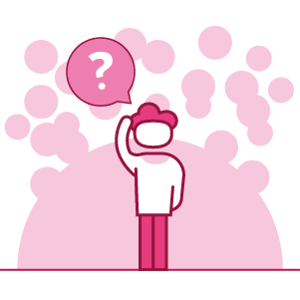 What is an online invoice?
Filling shoeboxes with paper invoices is outdated. Digital and electronic are the future. But what's the difference between both?
A digital invoice is simply an invoice that you send digitally. A PDF, Word or Excel file via e-mail, for example. Or - somewhat less efficient - a scan of a paper invoice. Nowadays, there are numerous tools that allow you to create and send an invoice in just a few clicks. Once a customer receives your mail, he can download the invoice and read it immediately.
The electronic invoice - also known as e-invoicing or Machine to Machine-invoicing - goes one step further. With an invoicing tool you first create an invoice in UBL. That stands for Universal Business Language, an international standard for electronic invoices. The software then sends the invoice to your customer's accounting application, where it is automatically read and booked.
Starting with electronic invoicing can be a daunting change for entrepreneurs. A digital invoice, on the other hand, is a lot more accessible. Moreover, you can integrate certain invoicing tools with accounting software. This way, you can easily switch to e-invoicing whenever you're ready.
"Since our sales and invoicing process has been linked to our accounting tool, the administration burden has shrunk considerably." Laurent Janssens, Operations Director at Lemon Companies
What suits your business best: digital invoicing, e-invoicing or both? This article will shed some light.
"If it's really important, use paper." A statement that's not quite right. Since 2013, paper and digital invoices have the same legal value.
Try us out for two weeks. No hassle. No charge.
Give Teamleader a spin and try us out for two weeks. And if it doesn't work out between us? No worries. You won't pay a dime.
Why choose online invoicing?
Online invoicing brings 5 key benefits to your business:
If you use an invoicing tool, you can draw up invoices in no time. Just fill in your personalised template and the software will do the math for you. You can even set up a standard email to send the invoice in seconds. Or create automatic payment reminders to ensure a healthy cash flow.
Because a tool calculates the different amounts on your invoice, the chance of errors decreases noticeably. Another advantage: you never have to search for your calculator again.
Overview of your finances = well-thought out decisions
The handy overview that invoicing software provides allows you to keep an overview of outstanding payments and invoices. This grants insight into the financial status of your business, and enables you to make well-founded decisions.
That filing cabinet used to store documents is usually not just ugly, it also takes in loads of space. And in case of water damage, fire or - not judging - plain sloppiness, paper is easily lost. A digital archive (and an automatic copy of it) is much safer.
You and your customers can work more flexibly
Whether you're on the road to a customer or at the office: online invoicing can be done anytime, anywhere. All you need is an internet connection.
What do you need for an online invoice?
No, no silly jokes like "your good mood" or clichés like "common sense". What is essential for online invoicing - other than a PC or laptop? Three things:
Reliable software. Find a quality tool tailored to your business. Also take into account the integration options. For example, can you link the software with your accounting package? Can you also add time tracking and a CRM? And also important in the digital era: does the tool offer a performant mobile app?
A solid storage system. Not every invoicing tool has a reliable database. Although it's a must-have: online invoices - just like paper ones - have to be kept for 7 years.
IT security. You don't leave the doors of your house wide open at night. At least we hope so. It's also a good idea to secure your computer and smartphone with antivirus software. After all, an invoicing tool does contain valuable information on your business.
Choosing an invoicing tool is like an 11 year old filling a bag of candy: the offer is overwhelming. How do you distinguish the right software from apps that don't fit your business? These tips will help you make the right decision.
What you need to know about online invoicing
Okay, online invoicing is not rocket science. But there are a few pointers to keep in mind:
Digitise your invoices...
Use online invoices as much as possible, and keep them all in the same folder/server/cloud. This way, you accounting doesn't consist of both paper and electronic parts.
...and ask your suppliers to do the same.
Online invoicing works both ways. Ask your suppliers whether they're able to provide you with online invoices. That will save you a lot of hassle. Sometimes, though, paper invoices can't be avoided. Bills for business lunches, parking tickets: for these, make sure to scan them and add them to your digital archive.
You can start invoicing online at any moment, although it's wise to choose your moment well. The start of a new quarter or new financial year may prove ideal. This way, all invoices pertaining to that period are in the same place.
An online invoice in 4 steps
Digital invoicing offers a number of crucial advantages. Hopefully we've convinced you of that by now. But how exactly do you get started? A clear step-by-step plan.
Step 1: Think it through
A good invoice starts with a crystal-clear quotation. Sum up the different phases of the project, with corresponding budgets. This is clear to your customer, and also a good foundation for your invoice. In an ideal world, your invoice would be a copy-paste of that quotation.
Step 2: Create your online invoice
A good tool converts quotations into invoices in a simple click. If there's no quotation, you can easily make one. Invoices in your own house style? Your tool takes care of that, too. No messing about with Excel formulae.
Step 3: Send your invoice online
Invoicing software allows you to send invoices directly to your customers. No more licking stamps or thick binders filled with paper invoices. By integrating your bookkeeping tool, outgoing invoices will also appear automatically in your bookkeeping.
Step 4: Follow up late payments
9 out of 10 businesses deal with defaulters. With an online invoicing tool, you have a clear overview of overdue invoices and can follow up quickly. Teamleader even allows you to set up automated payment reminders, so your customers receive a friendly message - asking them to settle their outstanding payments in due time.
How it works in practice? Here's a clear overview of what Teamleader does for you.
Discover Teamleader, the tool that makes invoicing easy
Teamleader is easy-to-use software that combines CRM, Project Management and Invoicing in one intuitive solution. Create, send and manage your invoices in just a few clicks. Convert quotations into an invoice in no time, create documents in your personal style and allow your customers to pay online.
Comment rédiger ses factures électroniques ?
La bonne vieille carte postale est démodée aujourd'hui, elle a laissé la place aux textos et à WhatsApp… pareil pour l'agenda papier qui se voit remplacé par une version numérique. Même certains magazines de renom ont du mal à survivre dans cette ère du numérique, c'est pour dire !
En tenant compte de cette évolution, il paraît donc logique que de plus en plus d'indépendants optent pour des factures électroniques… et vous, c'est pour quand ?
Pour savoir si cette manière de travailler vous convient, Teamleader vous dit tout ce qu'il y a à savoir sur le sujet !
Qu'est-ce qu'une facture électronique ?

Pourquoi opter pour des factures électroniques ?

De quoi avez-vous besoin pour rédiger une facture électronique ?

Les points essentiels de la facturation électronique

Rédiger une facture électronique en 4 étapes
Qu'est-ce qu'une facture électronique ?
Qu'est-ce qu'une facture électronique ?
L'époque où vous gardiez toutes vos factures papier dans vos boîtes à chaussures est terminée ! Les versions numériques et électroniques, c'est ça l'avenir… mais quelle est la différence entre les deux, au juste ?
Une facture numérique, c'est une facture que vous envoyez… numériquement ! Nous pensons donc par exemple à un simple fichier PDF, Word ou Excel communiqué par e-mail ou encore, même si c'est moins efficace, un scan d'une facture papier.
De nos jours, de nombreux outils existent pour vous aider à préparer et envoyer vos factures en quelques clics seulement. Une fois que le client reçoit votre e-mail, il peut alors télécharger sa facture et la lire dans la minute.
Une
facture électronique
, qui s'utilise dans un processus de
facturation Machine-to-Machine
, va encore plus loin. En effet, grâce à un outil de facturation électronique, vous préparez une facture en
UBL
(Universal Business Language), une norme internationale qui s'applique à ces factures.
Ensuite, votre logiciel envoie cette facture électronique à l'application de comptabilité de votre client. Elle est alors automatiquement lue et encodée de son côté.
On le conçoit : se lancer dans la rédaction de factures électroniques peut constituer un trop grand changement pour certains entrepreneurs ! Pour ceux-ci, la facturation numérique se révèle beaucoup plus accessible. Si c'est votre cas, vous pourrez également intégrer des outils de facturation à votre logiciel de comptabilité. Cela vous permettra de passer aisément à des factures électroniques lorsque vous vous sentirez prêt.
"Depuis que nous avons lié nos processus de vente et de facturation à notre outil comptable, notre charge administrative a considérablement diminué." - Laurent Janssens, directeur des opérations chez Lemon Companies.

"Si le sujet est vraiment important, optez plutôt pour des factures papier.", remarque que l'on entend régulièrement mais qui n'est pas tout à fait juste car, depuis 2013, les factures électroniques ont la même valeur juridique que les factures papier. Découvrez ici comment rédiger rapidement et efficacement votre première facture électronique.
Pourquoi opter pour des factures électroniques ?
La facturation électronique présente 5 atouts essentiels pour votre entreprise :
Vous gagnez du temps
En utilisant un outil de facturation, vous établissez vos factures en un clin d'œil. Rédigez simplement un modèle personnalisé et le logiciel se chargera du reste. Vous pouvez également composer un e-mail standard et envoyer la facture à votre client en quelques secondes seulement. Et pour vous assurer une trésorerie saine, il est aussi possible de créer des rappels de paiements automatiques.
Vous réduisez votre marge d'erreur
Puisqu'un outil calcule lui-même les différents montants repris sur votre facture, le risque d'erreurs est considérablement diminué.
Autre avantage : vous ne perdrez plus de temps à chercher votre calculatrice !
Vous avez une vue globale de vos chiffres et prenez des décisions réfléchies
Grâce à un aperçu de votre situation, votre logiciel de facturation vous permet de surveiller vos paiements et factures impayées en permanence. Cela vous donne une idée de la santé financière de votre entreprise et vous aide à prendre des décisions éclairées.
Le numérique, c'est plus sûr
Non seulement, vous en avez peut-être marre de voir ce vieux classeur déborder de papiers mais surtout, en cas de dégât des eaux, d'incendie ou - sans jugement aucun - de négligence, posséder une archive numérique ainsi qu'une copie de celle-ci se révèle beaucoup plus sûr.
Vous et vos clients faites preuve de flexibilité
Dans la voiture, en chemin entre deux clients ou encore depuis votre fauteuil… rédiger et envoyer des factures électroniques, c'est possible à tout moment et n'importe où ! Tout ce dont vous avez besoin, c'est d'une connexion Internet.
Des agences créatives aux acteurs informatiques, en passant par les entreprises horticoles, tous sont convaincus des avantages de la facturation numérique !
De quoi avez-vous besoin pour rédiger une facture électronique ?
Non, on ne va pas vous assommer avec les habituels "votre bonne humeur" ou "votre bon sens", on vous le promet. Voici les 3 choses qui sont réellement essentielles dans la rédaction de factures électroniques (à part un ordinateur, bien sûr) :
1. Un logiciel fiable
Il est crucial que vous optiez pour un outil de haute qualité adapté aux besoins de votre entreprise et que vous teniez compte de ses possibilités d'intégration et d'extension. Voyez par exemple si vous pouvez le lier à votre outil comptable, enregistrer vos heures de travail ou s'il dispose d'un outil CRM inclus. Mais surtout, dans cette ère du numérique, la première question que vous devez vous poser est : ce logiciel dispose-t-il d'une application performante ?
2. Un système de stockage solide
Tous les outils de facturation ne disposent malheureusement pas d'une base de données fiable et sécurisée… Pourtant, cela a son importance car comme pour les factures papier, vous devez conserver toutes vos factures électroniques durant 7 ans !
3. Sécurité informatique
Vous ne laisseriez pas les portes de votre maison ouvertes toute la nuit… n'est-ce pas ? Il en est de même pour votre ordinateur et votre smartphone que vous devez tous deux protéger avec les programmes antivirus nécessaires. Après tout, un outil de facturation contient des informations précieuses mais surtout confidentielles quant à votre entreprise et vos clients.


3. Sécurité informatique
Vous ne laisseriez pas les portes de votre maison ouvertes toute la nuit… n'est-ce pas ? Il en est de même pour votre ordinateur et votre smartphone que vous devez tous deux protéger avec les programmes antivirus nécessaires. Après tout, un outil de facturation contient des informations précieuses mais surtout confidentielles quant à votre entreprise et vos clients.
Choisir un outil de facturation, c'est comme remplir un sachet de bonbons au magasin à l'heure du goûter quand on a 11 ans : on ne sait pas où donner de la tête ! Alors, comment apprendre à distinguer les bons logiciels (qu'on va appeler les chamallows) des applications qui ne correspondent pas à votre entrepris. Grâce à nos conseils, vous saurez comment faire !
Les points essentiels de la facturation électronique
Si l'élaboration de factures numériques n'a rien de très sorcier, il y a cependant plusieurs points clés à considérer :
Numérisez vos factures
Travaillez autant que possible avec des factures électroniques et stockez-les toutes dans le même dossier, serveur ou cloud. Ainsi, ne basez pas votre comptabilité à la fois sur des factures papier et des factures électroniques, c'est tout ou rien.
Et demandez la même chose à vos fournisseurs
La facturation numérique fonctionne mieux lorsqu'elle est réciproque. Par conséquent, nous vous recommandons de demander à vos fournisseurs de procéder de la même manière. Cela vous évitera d'acheter un nouveau classeur.
Nous nous doutons évidemment que, parfois, une facture papier est inévitable comme pour l'addition d'un dîner d'affaires ou un ticket de parking. Dans ce cas, prenez juste une photo de votre facture ou numérisez-la et incluez-la à vos archives numériques.
Commencez à un moment-clé
Vous pouvez commencer à travailler avec des factures électroniques n'importe quand, mais il est toujours judicieux de choisir un moment-clé pour le faire. Pensez par exemple à un nouveau trimestre ou au début d'une nouvelle stratégie financière. De cette façon, toutes vos factures électroniques concernant une période ou un projet seront au même endroit.
Des erreurs de débutant, on en fait tous. Courir 15 km lors de son premier entraînement ? Se rendre à sa première soirée le ventre vide ? Ça nous est arrivé aussi mais pour que vous puissiez éviter tou
Rédiger une facture électronique en 4 étapes
La facturation numérique, cela présente bon nombre d'avantages… On est tous d'accord sur ce point ! Mais comment faire pour rédiger une bonne facture électronique ? Voici un plan clair, étape par étape.
Étape 1 : Réfléchissez à votre offre
Une facture électronique idéale, c'est un copier-coller de votre devis. Pour ce faire, il faut commencer par rédiger un devis clair où vous listez les différentes phases de votre projet et les budgets qui y correspondent. Cela sera plus limpide pour votre client et pour vous.
Étape 2 : Créez une facture numérique
Un bon outil de facturation est un outil qui vous permet de convertir un devis en facture en un seul clic… ou si vous n'avez pas de devis, un outil qui vous crée une facture électronique personnalisée. Un tel logiciel fait alors les calculs lui-même ! Vous n'avez pas besoin de vous embarrasser avec des formules Excel qui sont parfois sources d'erreurs.
Étape 3 : Envoyez votre facture
Adieu les timbres à lécher, les courriers à rédiger à la main et les gros classeurs remplis de papier… avec un logiciel de facturation, vous envoyez vos factures à vos clients directement ! Aussi, en l'intégrant à votre progiciel de comptabilité, vos factures sortantes apparaissent automatiquement dans votre système.
Vous vous demandez ce qu'est exactement la facturation, de quels éléments se compose une facture et comment bien la rédiger ? Alors, cette page est là pour vous apporter les réponses à toutes vos questions.
Étape 4 : Suivez les retards de paiement
Selon la période de l'année, on remarque que près d'une facture sur deux est payée en retard. C'est là qu'un outil de facturation numérique s'avère utile car vous obtenez un aperçu continu des factures en attente de règlement et pouvez facilement les suivre !
Avec Teamleader, vous pouvez même automatiser vos rappels de paiement afin que vos clients reçoivent un message convivial et personnalisé leur indiquant de régler leurs factures impayées.