Cloud computing: are these myths of true or false?
The cloud remains surrounded by a number of persistent myths. But are these myths somehow justified or simply based on falsehoods?
Those who predicted that the cloud would become a common business practice in the business world, were only half right. Companies are eager to experiment with the cloud but aren't making any giant steps forward. Lack of knowledge, fear of data leaks and high costs are often mentioned as the causes for this standstill.
Quite unfortunate, as these doubts are often unfounded. In truth, cloud applications offer companies the perfect opportunity to easily, cheaply and reliably meet their IT needs. Software-as-a-service (SaaS) in particular offers numerous advantages to SMEs.
Learn about the most important cloud models, facts and figures and let's debunk a couple of persistent myths surrounding the cloud.
IaaS / PaaS / SaaS
Three types of cloud models can be distinguished:
IaaS: Infrastructure-as-a-Service means the entire IT infrastructure, such as servers, work stations and network components, is managed by the service provider.
PaaS: Platform-as-a-Service means the infrastructure is still managed by the service provider, but users are allowed to develop and/or implement their own software.
SaaS: in the case of Software-as-a-service, the user obtains access to software that runs on the service provider's servers, usually by means of a web browser. Typically, this type of cloud model is set out in a subscription formula.
SaaS facts & figures for SMEs
Recent research such as the SME Cloud Barometer 2015 points towards a relatively positive attitude of SME's towards SaaS solutions: 46% of the companies involved have adopted them. On an international level also, there is an interesting correlation between SaaS implementation and growth, as SMEs that use 3 or more SaaS applications, attained 20% more growth on average in relation to non-SaaS users.
In other words, having a look at the possibilities that SaaS has to offer SMEs is definitely worthwhile. First things first, let's start by dispelling a couple of myths about the cloud.
Myth no. 1: The cloud is unsafe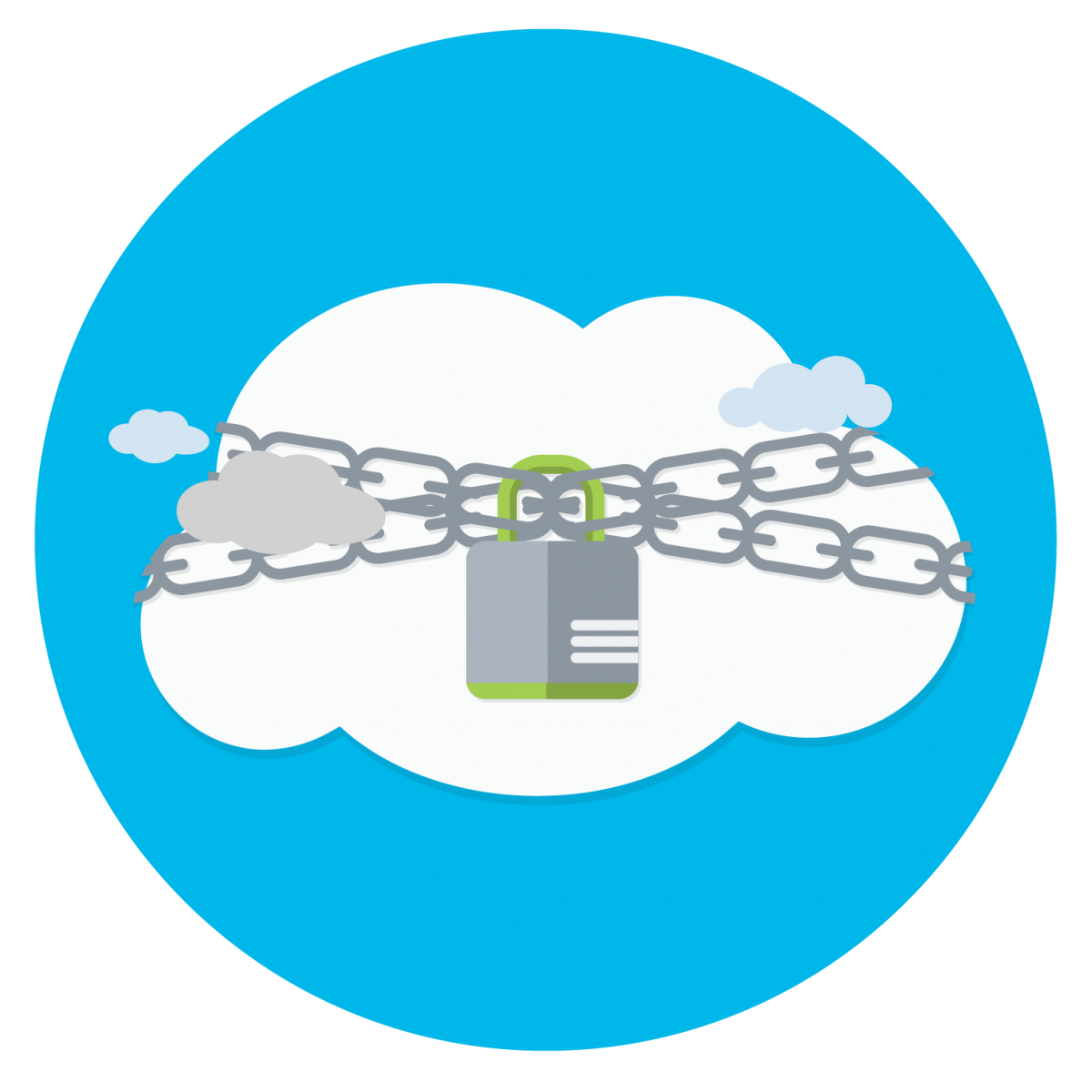 This is by far the most persistent myth involving the cloud. Naturally, your valuable data's safety depends on what cloud provider you use. If your data is properly encrypted, its safety is guaranteed more than on a local server.
When it comes to encryption, a distinction can be made between latent data - inactive and stored - and data in transit - between data centers or between the data center and the end user. The second form in particular is what most IT users worry about: what happens with my data as soon as it goes online? The answer is simple: it becomes encrypted and unavailable to potential wrongdoers.
Security protocols such as HTTPS and SSL, identified by means of the green lock and the green address bar in your browser, ensure that every communication between your browser and web servers is secure. Every self-respecting SaaS tool makes optimal use of these protocols and prevents any unsecured connections.
To users, multi-factor authentication (MFA) is not simply a dispensable luxury. It entails two authentication levels per login, similar to the pin pass and pincode you need for an ATM. In other words, your best bet would be to choose a cloud provider or SaaS tool that offers MFA. Finally, it goes without saying that a strong password remains the keystone of your security. Apple's security breach last year occurred because of vulnerable passwords, and not because the iCloud itself was hacked.
Cloud infrastructure security is guaranteed by the cloud provider. Data centers of the largest providers are protected by security staff, state-of-the-art electronic security and multi-factor authentication. Moreover, they comply with the most stringent safety standards, as imposed by the American government and the European Union.
Myth no. 2: The cloud is unreliable
Easy data access is a spearhead of cloud computing. So it's no more than logical that any concerns involving its reliability are mainly based on myths.
99,999%: that's the aim cloud providers strive for in terms of reliability. The star pupils only miss that objective by a hair's breadth. IaaS market leader Amazon Web Services (AWS) EC2 only noted 2,41 hours of downtime on all servers in 2014, resulting in a 99.9974% uptime. Major competitor Google Compute Services did almost just as well with 4,46 hours of downtime and an uptime percentage of 99.9815%. In comparison: Microsoft Azure, the problem child among major providers, noted almost 40 hours of downtime in 2014, still resulting in an uptime of 99.9354%.
But the beauty of those figures is that they don't even matter. "Embrace failure" is one of the pillars of the cloud: whether we're talking about a software crash or a hardware or network error, the chances of something going wrong are always present. The cloud architecture and the applications it supports, should be able to cope with that. Netflix even uses Chaos Monkey, a software that simulates extra crashes in order to make Netflix as error-tolerant as possible.
SaaS applications can be subdivided into smaller particles (microservices) spread over multiple web servers in different areas. This ensures that the application remains functional, even when an entire server area goes offline.
Not convinced yet? Consider that NASA uses Amazon Web Services (AWS) for missions to Mars, for example. If it's good enough for NASA, why wouldn't it be good enough for your company?
Myth no. 3: The cloud conflicts with privacy legislation
Data and privacy legislation differs from nation to nation and is not always as transparant. At this point, we do not contradict you. But this doesn't necessarily have to be an obstacle. Cloud providers are - above all - smart businesses, who all seek to become the biggest on the market. SaaS forecasts alone mention a total turnover of $106 billion in 2016. Therefore, they do everything within their power to meet the most stringent privacy requirements, both within and outside of Europe.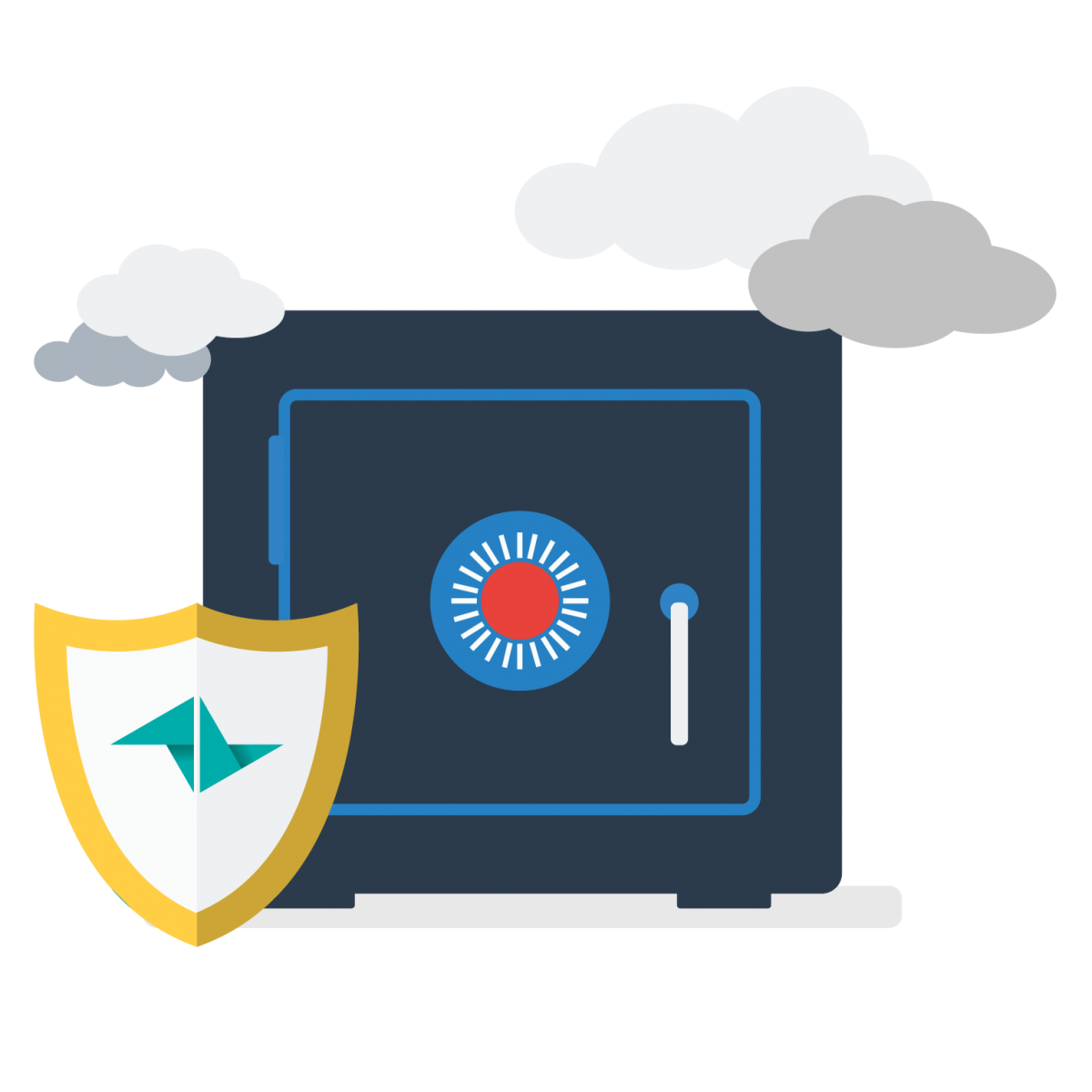 The European Union applies the clauses of the EU Data Protection Directives and the US-EU Safe Harbour Framework. Moreover, servers are usually located on each continent, and information can be transferred from one data server to another on customer request. So in conclusion, you needn't worry about legal provisions concerning data location and transfers if you choose the proper cloud service.
Myth no. 4: The cloud is expensive
Wrong, wrong, wrong. The cloud is very affordable: technological requirements of major companies boost cloud innovation, and smaller enterprises benefit from that progress just as much, for a fair price. This results in storage capacity and security levels that would be practically unaffordable for smaller companies in a physical data park or server infrastructure.
The hidden costs of so-called "on-premise" IT often go unnoticed: installation, licences, maintenance, updates, specialised IT staff, etc. The cloud on the other hand, allows you to only pay for what you use, there is no need to invest in hardware and updates are not extremely expensive. And what's more: fierce competition in cloud services makes for lower prices every year.
"And what if you're only looking for a SaaS solution and not data storage?" The situation remains the same: a reliable SaaS provider saves money by running his software in the cloud, resulting in a lower price for end users. In other words, you benefit as well.
Teamleader: the most convenient tool in the cloud
Teamleader, the ideal online tool for SMEs, allows you to fully benefit from the cloud, every day. Just log in and get started, no installation required whatsoever. Does your company only need CRM, quotations and time tracking? Then those three are what you pay for. Activating extra modules and users whenever you need them is easy as A, B, C. Access your data anywhere and any place, even on your mobile phone, and let us help you reach new heights in terms of efficiency. Integrations of Cloudsign and Invoicecloud will allow your customers to sign quotations and pay invoices online. They will love Teamleader just as much as you will.
Feel curious? Try Teamleader for free for 14 days!