8 Arguments to convince your manager to adopt a CRM tool
To you, there's no longer any doubt: you want a functional CRM tool to make your work easier. But how do you go about convincing your manager?
To you, there is no longer any doubt. You want a well-functioning CRM tool to make your work easier, to improve your customer relations, and to have more time to focus on what really matters.
But your manager just isn't quite as convinced yet.
Chances are the advantages of CRM are not 100 % clear to him or her yet. In this article, we took the liberty of listing the best arguments to persuade your manager.
What managers love...
Needless to say that plenty of other things matter as well. But one thing will catch the attention of just about every manager: better figures.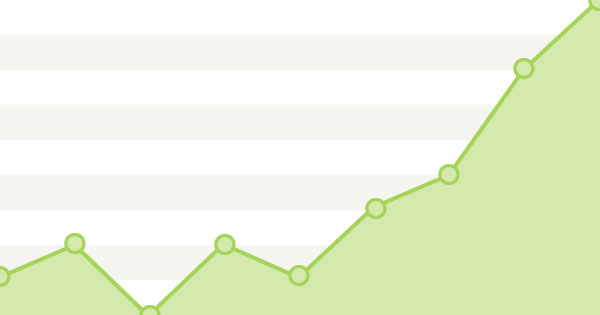 And there are two ways to get there: more turnover and lower costs.
Here are some ways a CRM system can help you achieve that goal. Which arguments apply most to your company?
More turnover thanks to a CRM tool
Argument 1: higher conversion thanks to personal contact. Because you can consult all customer information at any given time, building relationships with prospects becomes easier and quicker than ever. Every interaction (by telephone, mail or face-to-face) builds on the last, making interactions with customers more personal. Prospects will appreciate this and be more inclined to buy your products.
Argument 2: determine in the blink of an eye which clients are most profitable. A CRM tool allows you to discover interesting patterns. For example, you notice that your best clients are companies in the food industry, which employ over 10 people and are located in city X. You could then decide to focus on these clients.
Argument 3: Easier cross- and upselling. Does your company offer multiple products or services? A CRM allows you to quickly see which client bought or considered buying which products. If you filter your database based on those criteria, you will find new opportunities for cross-selling (selling related products) and upselling (selling more expensive products).
Argument 4: keep track of sales and adjust if needed. A CRM tool allows managers to pinpoint their most valuable clients. But it also allows them to have a look at the performances of their salesmen. This way, adjusting and improving the sales team becomes easier than ever.
Argument 5: targeted email campaigns. Does your company send out newsletters? Many CRM tools integrate email marketing, which allows you to send mailings using your customer base. For example, you can send an email to everyone living in a certain area, or to all contacts active in a certain sector.
Lower costs thanks to CRM software
Argument 1: do not let any data go to waste. Customer data is sometimes not stored in the right place. The system isn't clear to everyone, the sales team finds it hard to transfer and share their notes correctly... CRM software allows you to centralise all your data and eliminate 'human bottlenecks'.
Argument 2: saving data directly using the mobile app. Even though we're not always aware of this, updating customer data is pretty time-consuming. Modern CRM tools have mobile counterparts, which can be used by salesmen to enter customer data and consult it whenever they need to. Thus, saving both time and money.
Argument 3: adding customers in the blink of an eye. Another time-consuming task is creating new customers. Entering company names, addresses, phone numbers... all becomes easier thanks to a CRM tool. In Teamleader for instance, all you have to enter is the VAT number to automatically retrieve all available company details.
Need more arguments?
There are plenty more to be found in favour of a decent CRM tool:
• Your manager will have access to all customer data at any given moment. If someone leaves the company, all data will remain within the company.
• CRM ties in with the current market conditions. Companies that put customer satisfaction first, often have an enormous edge over their competitors.
• CRM needn't be complicated; there are multiple user-friendly systems on the market today.
• CRM needn't be expensive. (Tip: have a look at our pricing.)
• Modern CRM software can easily be integrated with popular third-party applications, such as accounting software.
Make your offer irresistible by offering a free demo
As you can see: no shortage of proper arguments. But now it's up to you to choose the arguments that fit your company's needs.
Just one last tip. Once you've aroused the interest of your manager, it's time to show how a CRM tool actually works.
Teamleader offers you a fully functional demo for 14 days. Just start adding some real customer data and prepare a little demonstration. This will help you make the advantages of CRM clear and tangible.
Good luck!