The Business Card Scanner is back!
In May this year we released our new mobile app. Since then, we've been able to develop new features and update existing ones at a much higher rate. Exciting times ahead of us!
Immediately after the release of the new mobile app, you provided us with valuable feedback and numerous insights. A frequent question was, 'Can I also scan business cards with this new version?'. Well as of today, we're happy to announce that you can.
From card to contact in a few taps
The business card scanner is incredibly easy to use. After opening the app, simply navigate to 'Contacts' and tap on the business card icon in the upper right corner of the overview. This will open the scanner.
Note that if your using this feature for the first time, you'll have to allow the Teamleader app to access your phone's camera.
Once your camera is active, you can take a picture of any business card and Teamleader will scan the available information. This information will then be auto-filled into the corresponding contact fields.
If some of the information is unclear or if Teamleader suspects it didn't map the information correctly, the input fields will be highlighted. This way, we ensure you revise the right information in order to maintain a clean database.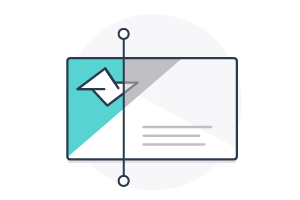 No risk of duplicates
Before adding the contact, Teamleader will cross-reference the information with the available data in your CRM. This way, we ensure your customer database remains clean and free of any duplicates.
If there are no existing records, both the company and contact will be added and linked to each other. If any contact info from the new contact matches with your existing data, Teamleader will suggest merging both contacts. If any company info from the new contact matches with existing data, it will suggest linking it.
Eager to start scanning? Download the Teamleader app in the App Store or Google Play Store.