Teamleader cloud platforms updated!
Friday, you say? That's right! Oh and by the way, Teamleader's cloud platforms have been updated!
Customisable backgrounds for all cloud platforms!
It was already possible for Cloudsign, but starting this week you can add custom backgrounds for every one of Teamleader's cloud platforms - Cloudsign, Invoicecloud, Ticketcloud and Projectcloud. This lets you select a background that fits your company, letting customers know that their offer, invoice or ticket comes from a reliable source.
Selecting a uniform background for each one of these platforms is possible via Settings > Cloud platforms. You get the best result using an image size of 1920x1080 pixels.
If you wish, you can also modify the platforms' primary colour, to make them match your company's style.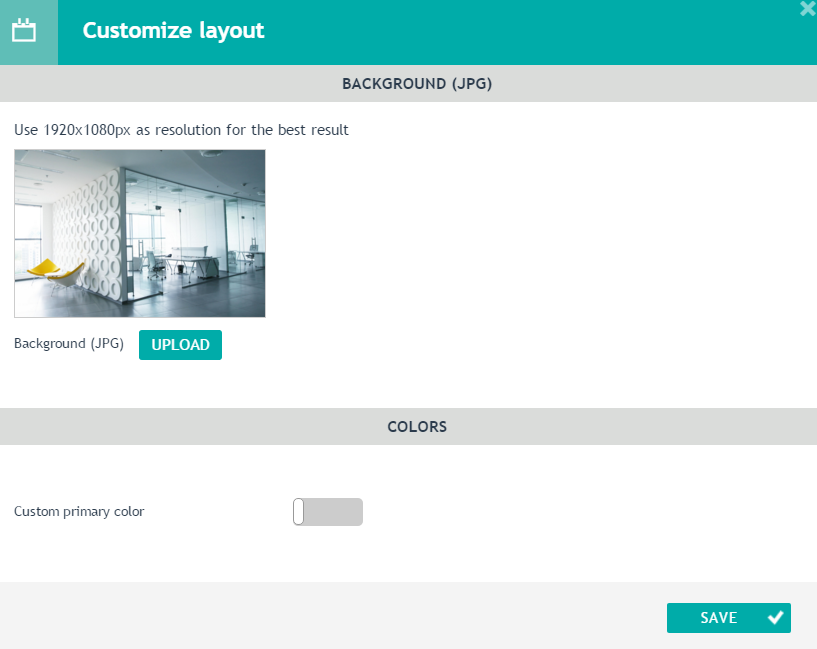 Logging Invoicecloud opens
Do you often use Invoicecloud to send out invoices to your customers? Then we have some very good news for you: whenever a customer opens an invoice through the platform, this is logged and listed in the tracking on the company or contact page. So from now on you always know when your customers receive and open an invoice. No more excuses for late payments!

In related news: you'll now get notified any time someone looks at an offer (not an invoice, mind you!) through Cloudsign. Use this knowledge wisely to give those hesitating customers-to-be a last push in the back.

Support for attachments in Ticketcloud
Last week, we promised you the option to download attachments that are linked to a ticket. And here it is: any time you receive a support ticket with an attachment to clarify the issue, you can now retrieve these files from the online platform.
Uploading a welcome message to Teamleader Voice
Adding a welcome message to Teamleader Voice has been an option for while now. But we've now finetuned that option a bit, since we came across a lot of difficulties with the recording. Starting today you can simply upload an mp3 file. Recording a message yourself and then uploading it to Teamleader: easy peasy!
You can still follow the same path to alter your welcome message: Integrations > Teamleader Voice > 'upload a welcome message'.