Teamleader's product vision for the future: an interview with our CEO, CPO & CTO
Where do we want to go with Teamleader? And what was our product focus in the past 5 years and in 2017? We chatted with CEO Jeroen De Wit, CPO Andreas Creten and CTO Tom Schouteden about Teamleader's future product vision.
Jeroen, you have always stressed that Teamleader is built based on customer feedback. In the meantime, the customer base has grown immensely. Is it still manageable to listen to each client individually?
Jeroen: "In the very beginning, sales and myself brought back feedback from our first customers to the office. From this we distilled what was feasible, implemented it in our product and communicated about it in our Feature Friday blogs and newsletters. With our growing customer base, it became increasingly difficult to keep this up."

"Processing feedback now takes longer than before. However, the upside of a larger customer base and more user data is that we can now make decisions based on trends. We can filter out individual requests faster, which might be annoying for that particular customer with a specific request. But in the long run, it's beneficial for the majority of our customers. It keeps the application scalable and easier to maintain."
"A larger customer base means we can make decisions to improve our product based on user trends. This is beneficial for the majority of our customers: it keeps the application scalable and easier to maintain." - Jeroen De Wit, CEO
Teamleader has also grown a lot internally. What does your product team look like now?
Jeroen: "2017 was an important year for our team. Our product and development team has more than doubled in size: from 13 to 30 people. Finding the perfect talent to strengthen the team was an important first phase. In my opinion, we have succeeded quite well. In 2018 this expansion will become visible for our customers: new features, a new mobile app and API, and so much more."
It's often whispered that Teamleader has evolved little in recent months...
Andreas: "I understand that this is a perception that lives amongst some customers. Nevertheless, a lot has changed: on the one hand, we launched the Marketplace and the new project planning, on the other hand lots of things happened under the bonnet. A large part of the code on which Teamleader was built has been rewritten and we've just launched a new API to build new features much faster."
"In 2017, a lot of changes happend under the bonnet. A large part of the code on which Teamleader was built has been rewritten and we've just launched a new API to build new features much faster." - Andreas Creten, CPO
Jeroen: "I don't want to contradict our users' feelings, but I would like to add this: Teamleader may not have evolved that much, but the new changelog in our application, which informs a user of all minor or major changes, contributes enormously to more transparent communication with customers."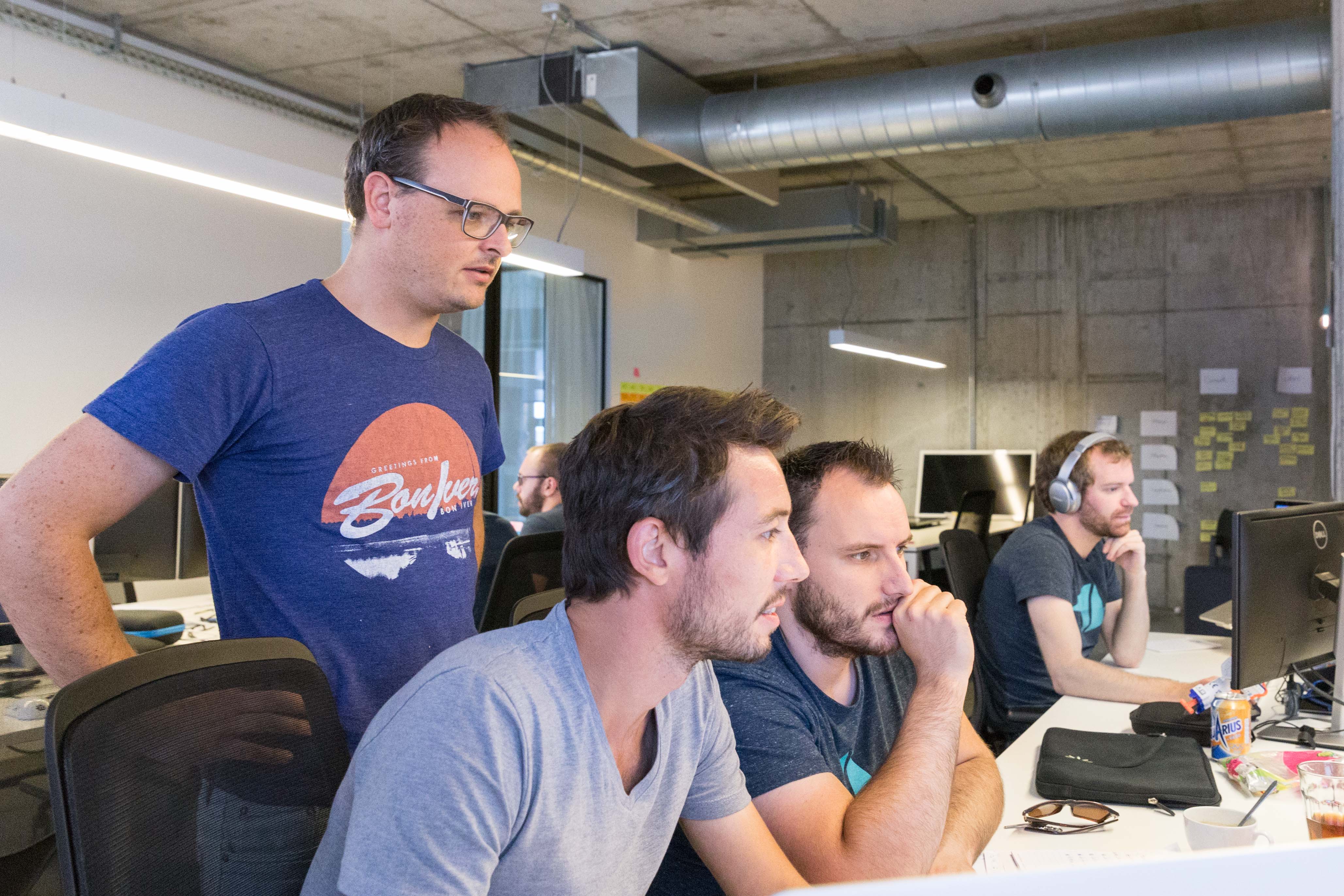 Tom: "We might be focusing our attention a bit too much on Belgium here. From our Italian, Spanish and French users, we're hearing a different story: in recent months we focused on a number of specific requests for those countries. That's of course not visible for Belgium, which is still our largest market, but of course we are trying to meet the needs of our international users."
Jeroen: "We used to focus more on special requests. Now we think much more in terms of improving processes and we are trying to completely dig through a question from start to finish. "What benefits the majority of our customers?" It's one of the crucial questions we continue to ask ourselves."
In the beginning of Teamleader in 2012, the tool was quite innovative as an all-in-one solution for SMEs. We're now five years later: is Teamleader still a relevant player in the market?
Jeroen: "I think the success of Teamleader is a great testimony to that. That doesn't mean that we can rest on our laurels. On the contrary, we have to look ahead to make sure we're still relevant within 5 years, and more."
Andreas: "We continue to focus on the 'platform story': the evolution of Teamleader as a product to a platform that integrates applications to support seamless work processes. Although it's becoming easier to connect separate tools with each other, we notice that for some SMEs this isn't very obvious. Our Marketplace distinguishes itself in this: with the plug-and-play principle you can quickly integrate new applications into your workflow, without technical support. Since its launch in May, the amount of apps has also increased with dozens of new integrations readily available."
"Teamleader will be less about individual functionalities or modules in the future. The added value will lie in how we help SMEs work smarter: what are their processes, how can we optimize them, what is the job-to-be-done? That's the long-term challenge for us."
Tom: "In my opinion, Teamleader was (and is) innovative in the first place because it's a SaaS solution. 5 years ago that wasn't obvious, certainly not for the SME market. Building further on the strategy to develop Teamleader as a platform, the next step is to start making more data-driven decisions. We're currently taking the first steps: how can analysing data offer added value to our customers?"
"Building further on our strategy to develop Teamleader as a platform, the next step is to make more data-driven decisions. We're currently taking the first steps: how can analysing data offer added value to our customers?" - Tom Schouteden, CTO
Making decisions based on data, does that mean 'AI' or artificial intelligence?
Tom: "I personally believe it's a dangerous term. Nowadays, you hear it everywhere. Technically, you can call it that, even though the term Machine Learning leans closer to what we do. We have to learn how to crawl before we can run, so we're talking more in terms of data science. Acquiring insights powered by data and looking at how we can help our customers with this."
Tom, you just started as CTO at Teamleader. What's your biggest challenge?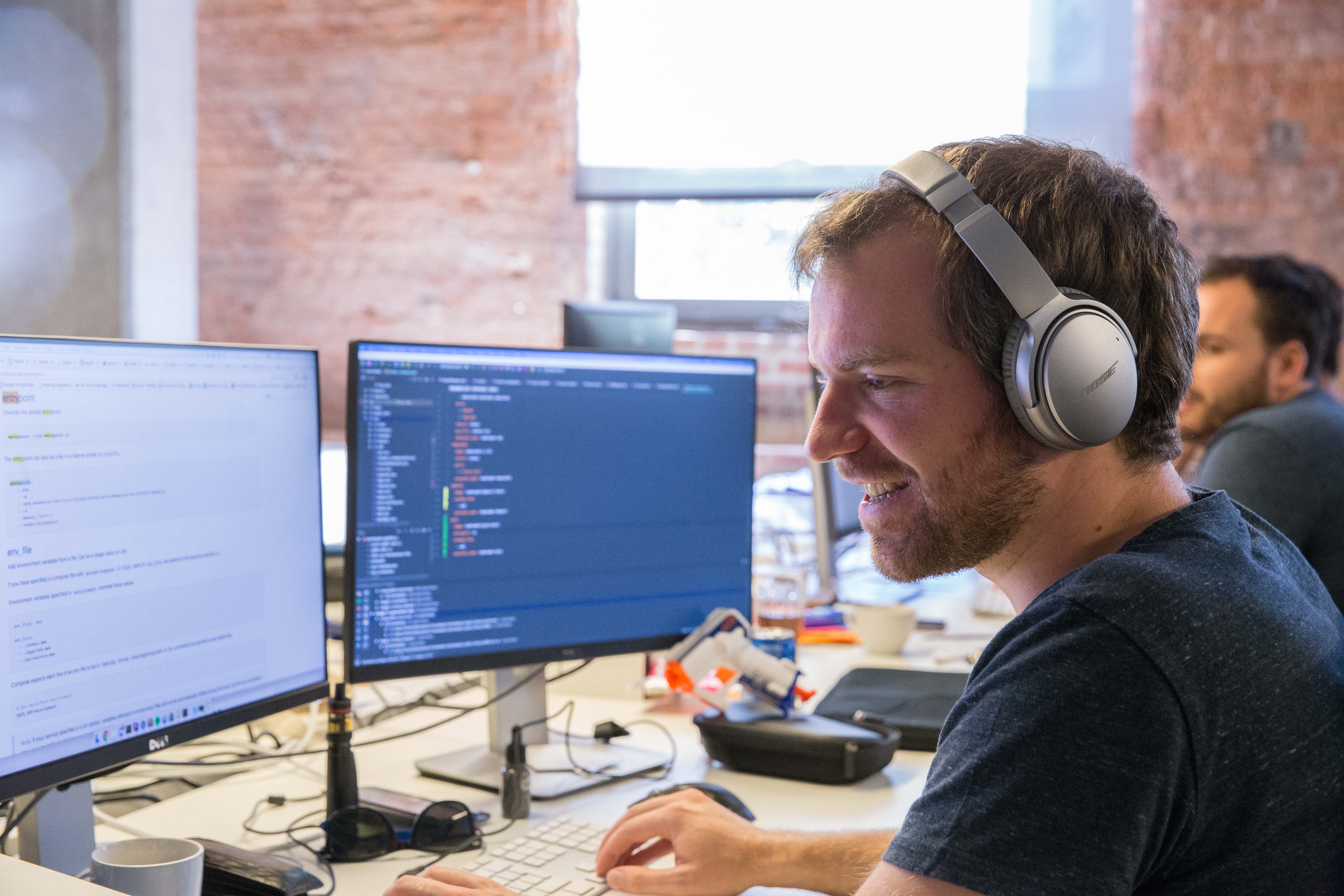 Tom: "I think my biggest challenge is similar to those of other CTOs: how can a successful company cope with exponential growth? To handle this growth, we need more software engineers. Unfortunately, recruiting the right talent is a bigger challenge than we would like it to be."
"Process-wise I see a real challenge. A small team works agile by definition and can switch gears quickly. A larger team makes this a bit tougher, and team members spread over different countries add an extra layer of complexity. Moreover, our changing processes also have an effect on our product roadmap: how do we visualise them, not only internally, but also for our users? Which new features and modifications can they expect in the next 3 to 6 months? And above all: how can we live up to these promises in a consistent way?"
Can customers already consult the product roadmap somewhere?
Tom: "At the moment we don't have it available yet, but our goal is to make this available in a certain way in the future."
Jeroen: "First, we have to get a grip on the situation internally, only then it make sense to communicate with customers. Above all, that means building stable processes, and we are working hard on that."
Andreas: "Many customers aren't using the full potential of Teamleader yet. The question is not just which new functionality we should launch, but how we can ensure that every user puts Teamleader to maximum use in their company. Customers often ask for functionality that's actually already available. We need to get a better grip on how users want to deploy Teamleader, so that we can be one step ahead in the process."
Tom: "I also see a kind of coaching or mentoring role for Teamleader. For many SMEs, Teamleader is the first digital product they're working on. Therefore, it's a great opportunity to help them discover the full potential of digitisation. Not only in terms of features, but also in how we work smarter."
What can customers look forward to in the first half of 2018?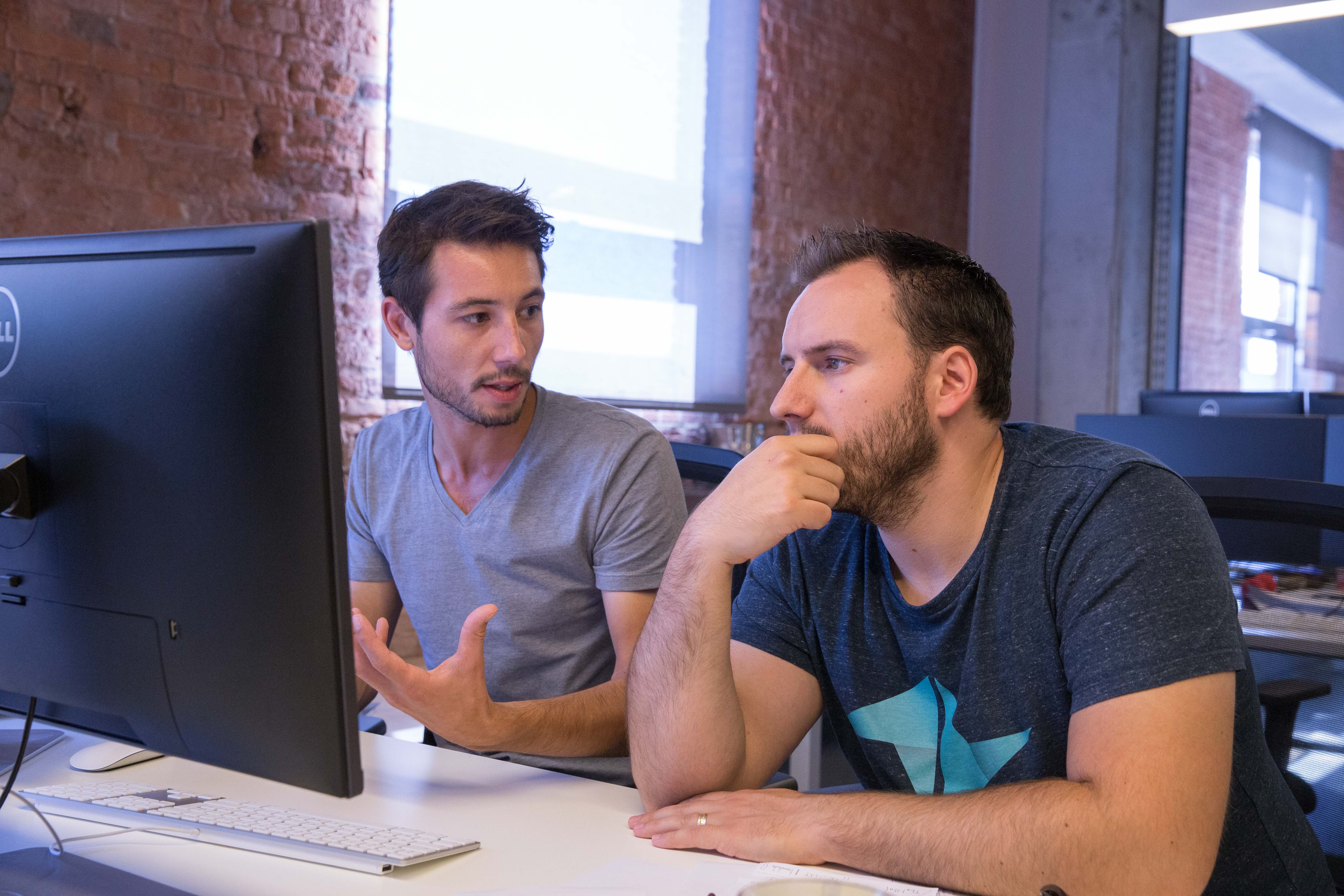 Tom: "Our new mobile app is coming. Originally, we promised to launch it before the end of 2017. That was certainly feasible, but that would have been at the expense of functionality. That's why we decided to fine-tune the app before we take it to the general public. In the last few months, we dedicated a lot of energy to our new API. That wasn't visible to customers, but it will help us deliver new features faster in the future so it will only pay off for our users. "
Andreas: "To get back to the visual aspect: in 2018, we will gradually launch the new design of the application. The new invoicing module and the navigation are first. Then follows the calendar and gradually the entire application. For many customers, progress has been made with what the product looks like. We aim for a better user experience, convenience and intuitivity."
About Jeroen De Wit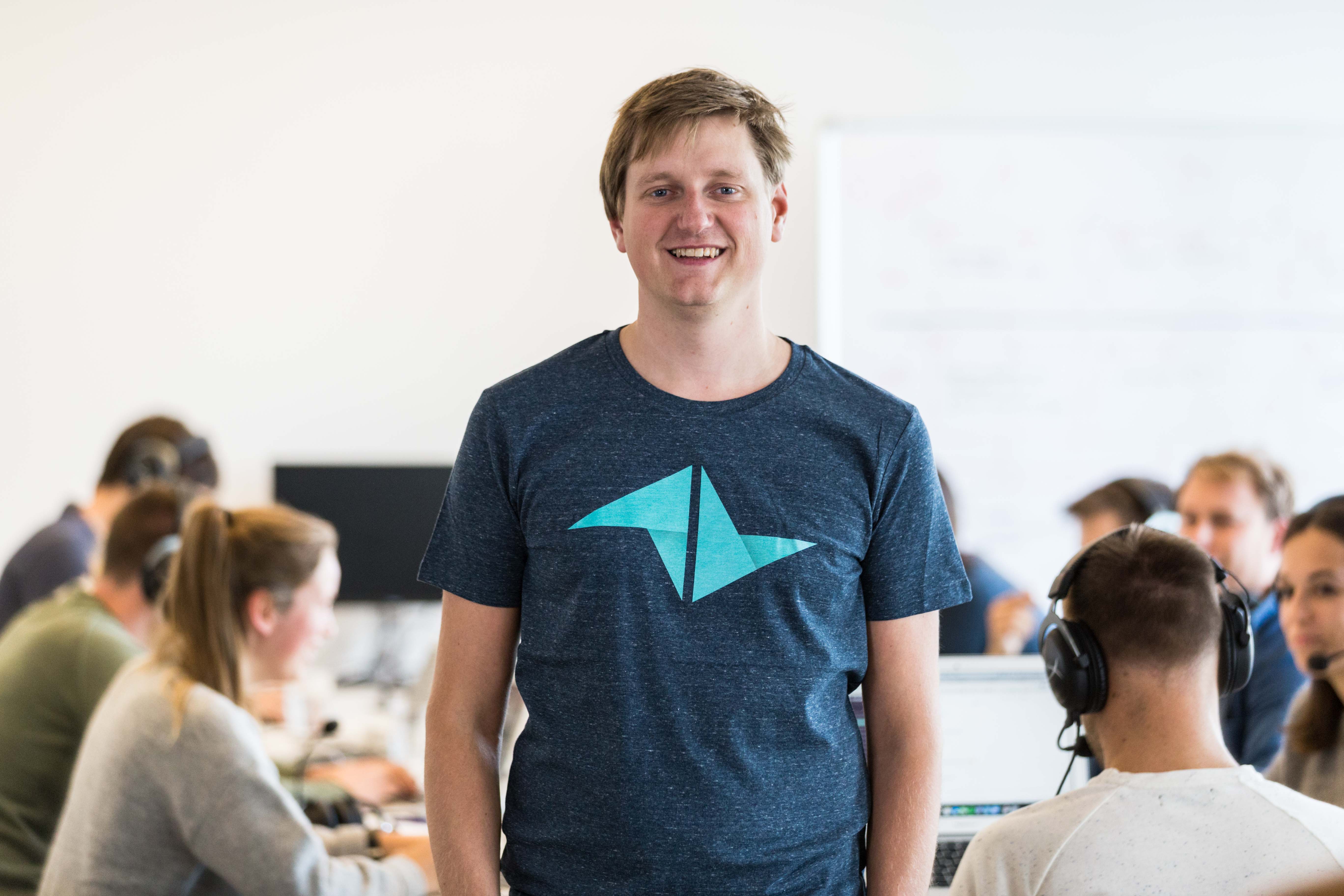 A man for whom 24 hours in the day would just be enough, if he could go without sleep. He has a seemingly endless stream of ideas and prides himself on always being on top of everything going on in his company. A real achievement, knowing that the question 'who will start next week' is already the norm at the weekly group meeting. And he is not merely outstanding at a professional level: on his rare weekends you can find him beaming as he rides his Italian horse in the hills. This is also often the only time when Jeroen does not look ahead, even if only to leave his followers grinning behind him.
About Tom Schouteden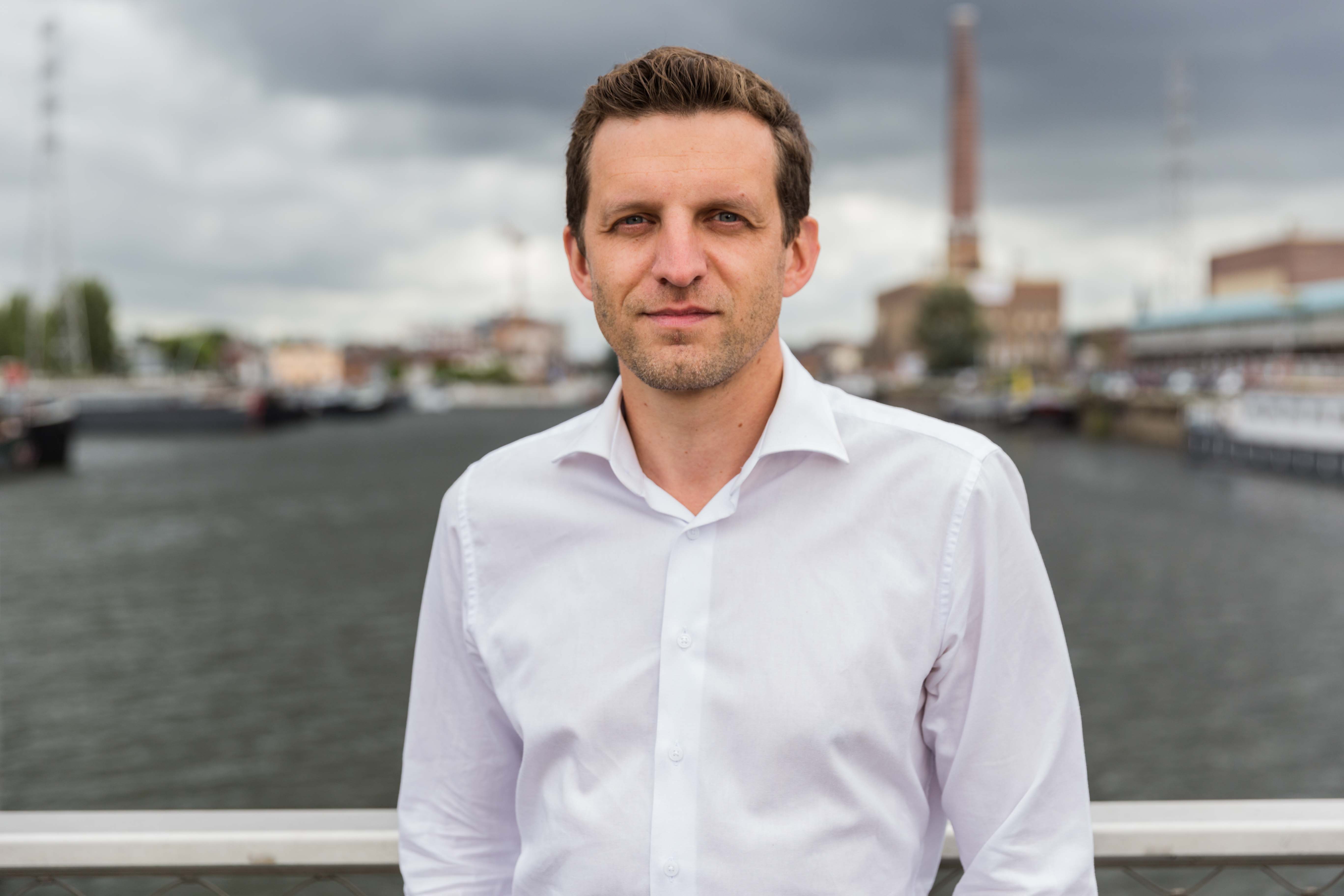 Heard an Antwerp accent at the office? Can't be anybody else than Tom. In his spare time, you'll find him on a board, whether that's snowboarding or kitesurfing. It shouldn't come as a surprise that he follows tech news very closely - not only professionally, but as a hobby too. And if you like passionate talks about technology, there are lot of suitable candidates working at Teamleader, but Tom will most definitely engage in a fiery discussion.
About Andreas Creten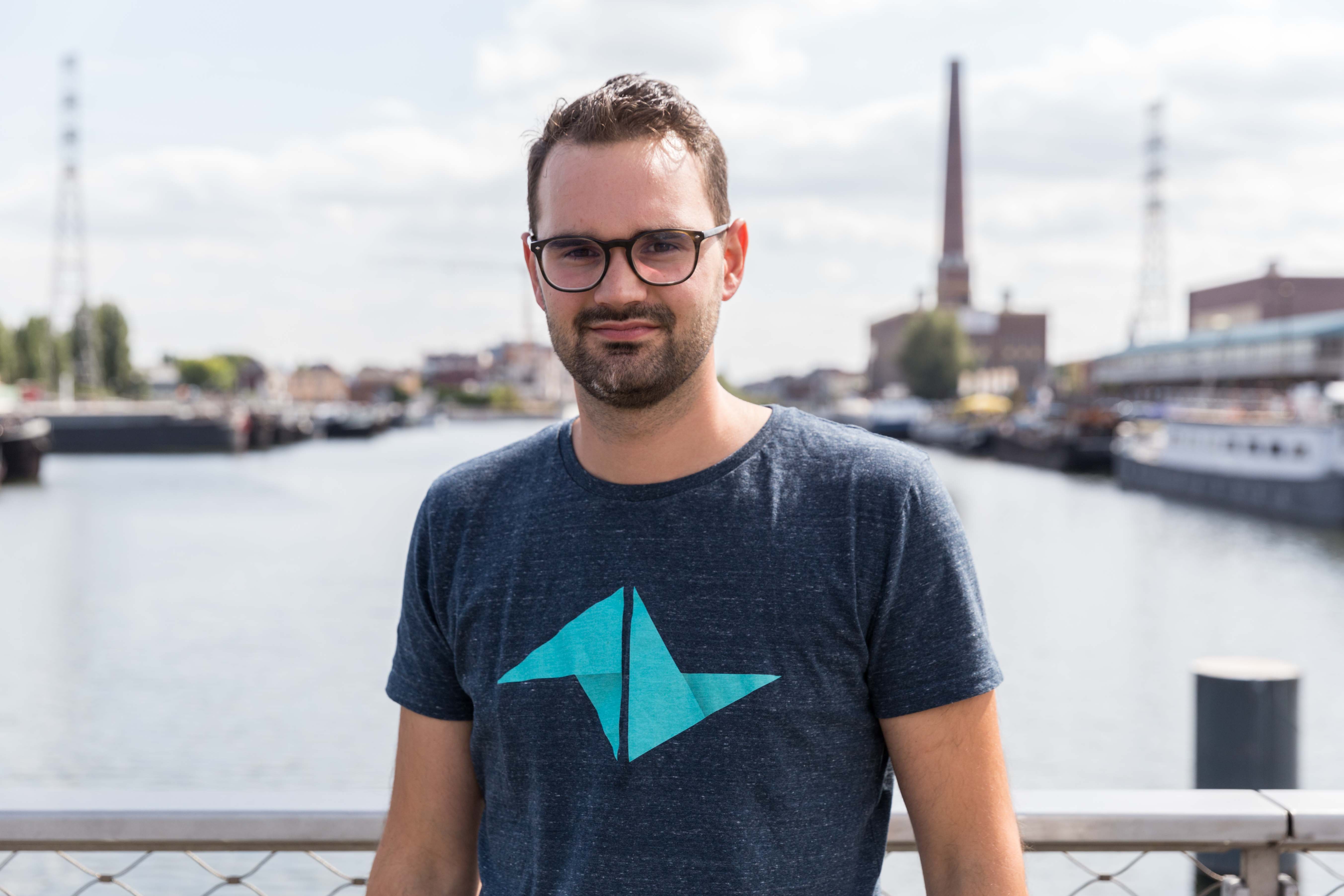 Some say he juggles a thousand projects at the same time. We checked and it's a thousand and one. Always on the lookout for opportunities and chances to challenge one of his colleagues, he is probably the most loved and hated person at madewithlove, the app-development company he co-founded (especially when he says to "just do it like this").
When Andreas is not spending time with his wife and daughter, he's often found doing C-level consulting, on the slopes of the Alpes or sailing the seven seas... unless he gets distracted by some code that needs to be written.