Maintain your overview - and your sanity - with Teamleader's Cross-projects Timeline
Juggling multiple projects at once and often don't know where your head's at? Teamleader's Cross-projects Timeline visualises all your projects, making it easy to spot gaps in your planning, or which project needs your attention.
You undoubtedly have have several projects running simultaneously. Keeping those projects apart and knowing what their status is can be tricky to say the least. Result: frustration, mistakes, dissatisfied customers and money lost.
This feature is available in MOVE and BOOST.
Try now 14 days for free!
We can't let that happen, can we? That's why we set out on a journey to create a solution that helps project managers and their teams.
Noses in the same direction
We talk to our customers on a daily basis, and when we do, we try to find out where they're struggling with trying to manage their work. We often hear that project information is spread out over multiple tools. That makes it hard to access for some, and the information gets outdated quickly.

We learned quite some things along our journey, and we culminated them into our newest addition: say hi to the new Cross-projects Timeline.

The new Cross-projects Timeline is a great solution to get your team's ducks in a row. It contains the necessary information to know which projects need more attention, or where you might have some gaps in your planning. Try using the Timeline in your weekly team meetings, for example. You and your team can share updates, spot problems, make quick adjustments and get projects back on the rails.



Pragmatic approach
The Timeline offers a pragmatic and high-level overview of all your running projects, making it easy to discover gaps or tight spots in your planning. Easy colour coding shows you immediately which projects are at risk, so you can take matters into your own hands before it's too late.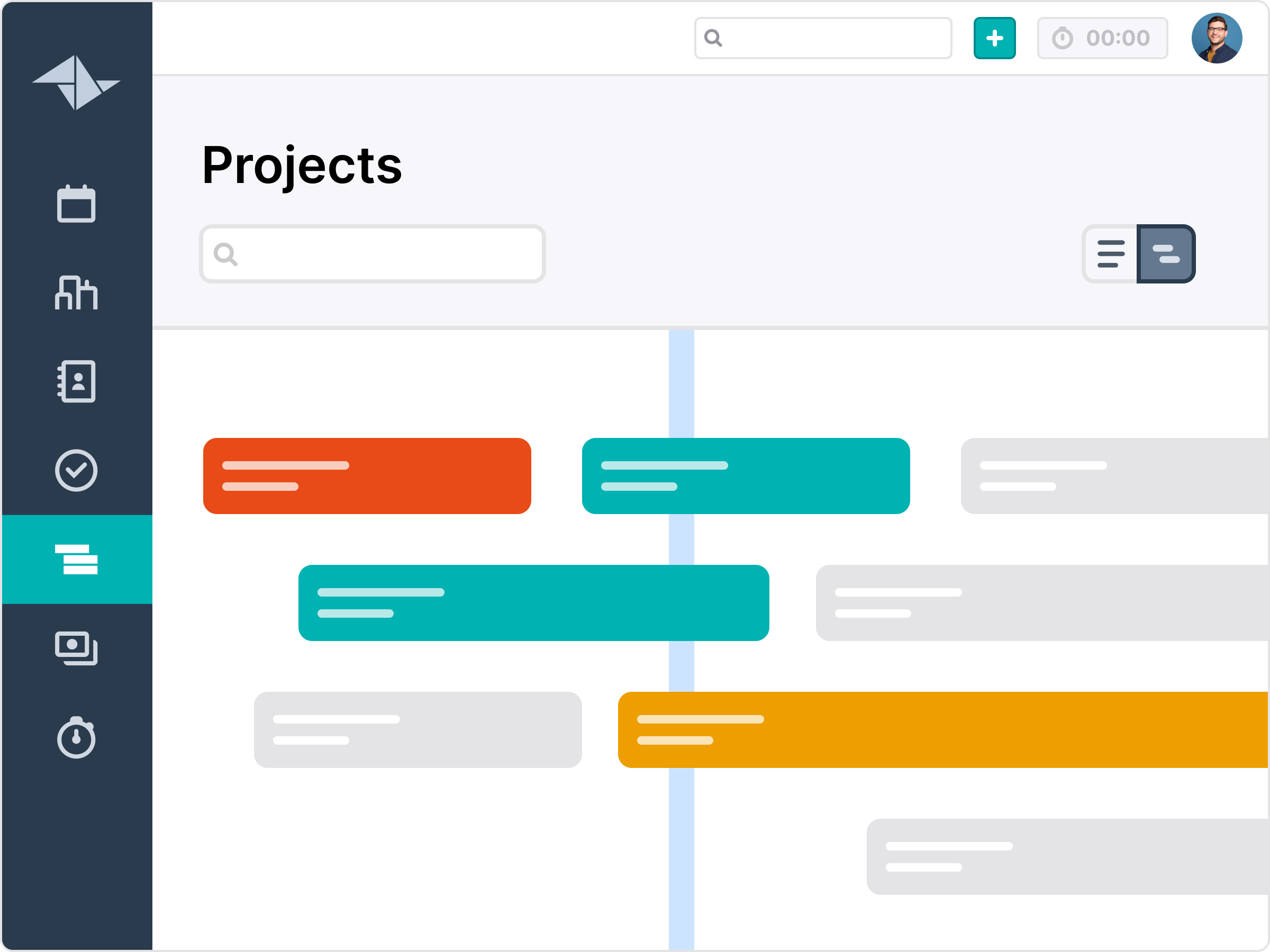 If you need more information on a project, it's right at your fingertips: clicking a project in the Timeline shows its phases and gives you more details. Why exactly is my project at risk or off track? Hovering over a project or a phase will give you the details you need.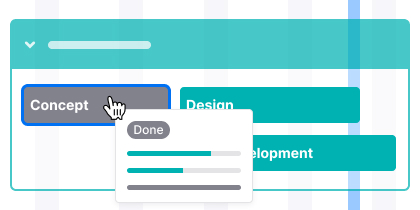 Making adjustments is also a piece of cake. Editing your project or phase details can be done directly from the Timeline's side panel. You can adjust its title, dates, budget, responsible or other fields. Is a project not relevant to show? Simply hide it from the Timeline so you only get relevant information. Filter options make it easier to find the right projects fast.

Maintain your overview - and your sanity - with Teamleader's Cross-projects Timeline.